Clothing, small household items, and toys are available without a voucher and free of charge at the Clothes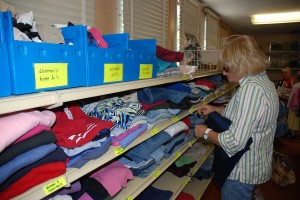 Closet located at the North Waverly Chapel, 40 State Route 34, Waverly, NY on:
Tuesdays 6:30p-8:30p
Wednesdays 12n-2p.
For questions, email clothescloset@thevalleybridge.org or call 607-565-4795.
Directions to Clothes Closet:  From Chemung Street in Waverly, turn North onto State Route 34.  After driving ½ mile, turn right to the North Waverly Chapel.  The Clothes Closet is located in a free standing building behind the church.